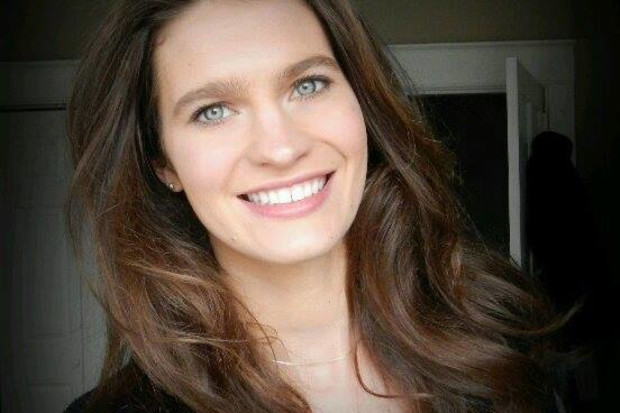 Madeleine Berrevoets, committed to strong communities, local democracy, and a green future!
*See the bottom of the page for info on our Social Media Sharing Contest*

About Madeleine 
Madeleine Berrevoets is the volunteer Garden Coordinator for NB Community Harvest Gardens, automotive technician's apprentice, and college student. She lives in Devon on Fredericton's northside with her daughter Audrey.
Soon after her daughter was born, Madeleine began volunteering at a midwife's office, where she developed a passion for a strong and healthy start for children by teaching parenting classes. She is also a leader in promoting community gardens and food security in her role as Community Food Mentor. It is Madeleine's interest in food and water security, and local resilience, that led to her accepting a nomination to be the MLA candidate for the Green Party in Fredericton North.
"I live a very active life and am committed to working for a healthy and sustainable community, so pursuing the nomination for the Green Party in Fredericton North is a natural extension of the life I have chosen," said Ms. Berrevoets.
The Fredericton North Campaign 
Madeleine has been involved in green and community issues for years, but with the upcoming legislative election, she became concerned that the voice of the community – young people concerned about the environment, parents concerned with their children's careers and health, and retirees worried about the safety and value of their pensions – would not be represented by the parties that typically govern our province.
Madeleine decided to become involved in the political process so that she could work for the safety and values of the people of New Brunswick – to oppose corruption and misinformation surrounding vital environmental and economic issues.
As MLA, Madeleine will work hard to build a strong local economy, create clean green jobs, improve healthcare, modernize transportation, protect pensions, and much more. Madeleine is grateful for the opportunity to help create a green future for New Brunswick.
What We Need 
Running a campaign is difficult and expensive, especially when most of our existing supporters are young, working-class families, or retirees whose pensions are stretched thin by rising living costs, and can't afford to donate thousands of dollars at a time. As a result, we have to be as efficient as possible with every dollar and volunteer hour we can get. We feel that one of the best uses for campaign contributions are centrally-located, high-impact signage and informative flyers that remind voters that the Green Party is here to serve them.
As such, we'll need – for example:
4′ x 8′ large signs for selected intersections (approx. $70 ea.)
1.5′ x 2′ lawn signs for supporters (approx. $10 ea.)
Staging materials and labor for signs (approx. $500 total)
Plus the costs of various rentals, fees, and so on…
But we're not in this for the money. We all have our own full- and part-time jobs, and like you, we prefer to earn our own income. Of the $35,000 maximum amount each candidate is allowed to raise, we're only asking for $15,000. That's just enough to run a modest but effective campaign.
What You Get
As a reward for contributing to Madeleine's campaign, every supporter who enters their full mailing address will receive a Green Party button and a Thank You card.
To keep things simple, we will be offering only two distinct Perk levels for regular contributors:
At $50, contributors will receive a Green Party T-Shirt, allowing them to show their support for the Green Party wherever they go
At $100, contributors will receive a Green Party T-Shirt and an invitation to our Post-Election Party at a local pub
As well as special prizes for our Social Media Sharing Contest volunteers!
(See the bottom of this page for Contest details)
We've chosen the "Flexible Funding" fee option for our campaign, so that even if we don't reach our funding goal, we'll still be able to make use of your contributions – it just won't go quite as far.
And remember, because these donations are TAX DEDUCTIBLE, if you include all of your contact information when donating, you will get 75% of your donation back when you file your taxes.
That breaks down to:
Your Contribution | Your Cost  | Tax Credit
$25                              $ 6.25             $18.75
$50                             $12.50            $32.50
$100                           $25.00           $75.00
$250                           $75.00           $175.00
Combined with our the Perks you get for donating, our donors get back more than their actual donation. So you can think of your donation as a loan on which you're collecting interest!
The Difference Your Contribution Makes
We can't change our province without your help. By supporting the Green Party, we will be in a position to help you build the kind of province you really want. For example, many New Brunswickers have been very vocal in calling for:
An Innovative Green Jobs Sector
A Strong & Diverse Local Economy
Responsive Local Government
Powerful Pension Protections
Community-based Health Services
Active & Sustainable Transit Options
Accessible & Practical Education Options
With a seat in the Legislature, we will be able to help develop such programs and services, and many more. We will be able to move policy and the development of our beautiful province toward the kind of future you want!
The Challenges
Running against large, established parties means that the Green Party must take innovative approaches to not just canvassing and fundraising, but to campaigning and organizing in general. While the two usual governing parties have virtual armies of experienced volunteers and paid staff, the Green Party must be as flexible and efficient as possible. This means using social technologies, online fundraising and communication tools, and other familiar, yet high impact methods to gain support. This also means that we need regular citizens like you to help out – even just in small ways – wherever and whenever you can, so our collective efforts have a chance against the established power structures in the province.
To do this, of course, we will need donations. But there are many other ways to contribute to the Green Party's success. Your time and energy is more valuable than just money.
For example, you could join one of our campaign teams, such as:
Social Media Managers – to share links about Madeleine and the Campaign
Crowdfunding Officers – to help our supporters donate to the campaign
Foot Canvassers – to meet and speak with the people of Fredericton North
Phone Canvassers – to connect with supporters when you can't help in person
Event Coordinators – to meet and greet at community events
Volunteer Coordinators – to develop campaign strategies across teams
We're also open to any other ideas you might have to help bring your community together, and build a strong campaign and prosperous future.
If you would like to volunteer, or share your ideas, please contact one of the following volunteers via phone, email or social media:
Madeleine Berrevoets – Candidate 
292-7646 | madeleine@berrevoets2014.ca | @berrevoets2014 | on.fb.me/1AM0Dj0
Arthur Taylor – Campaign Manager
440-6959 | yorkresilient@gmail.com | @yorkresilient | on.fb.me/1sou4ns
Julia Hansen – Events Coordinator 
julia.hansen@gmail.com
In the meantime, please donate whatever you can, share this page with your family, friends and associates, and contact us if you have any comments or questions. Thank you for your support!
AND DON'T FORGET TO USE THE EMBEDDED INDIEGOGO CROWDFUNDING TOOLS FOR EASY, ONE-CLICK SHARING – AND QUALIFY FOR A CHANCE TO WIN OUR SOCIAL MEDIA SHARING CONTEST!
SOCIAL MEDIA SHARING CONTEST
How it works: Each of you makes contact with the top 5 "Connectors" you know – people who are popular and involved in the community. This will be your Sharing Team. Once you have these 5 Contributors, whenever they refer someone via our Sharing Tools, these tools will automatically track who referred the visitor or donor. Each referral AND donation will get that team a Share Point, and the TWO teams with the highest scores will get an EXCLUSIVE  CONTEST PERK after the election, when all money is collected – this could be a pub night, pizza party, bowling trip, gift certificates, charitable donations, etc. The only limit to the reward is how much you share the links, so be creative.
To help you get the most Share Points, we recommend using a Social Media Scheduling App (such as Buffer, LaterBro or HootSuite) to automate your sharing activities, allowing it to share the campaign link for you, several times per day.
Also, if one of the Connectors on your list would like to lead their own team, let me know, and I'll make note of their name and those of their teammates.